The Domaine de Glandève occupies the northern slope of Mont Gourdan, 2 km east of the town of Entrevaux, on the cliff overlooking the right bank of the Var, in the heart of a complex network of valleys, followed by routes linking the coast to the high valleys of the Var, Verdon, Durance.
The territory is mountainous, watered by multiple rivers, the Var, the Coulomp, the Chalvagne, and dominated to the north by the summit of the Lette (1517 m).
To the north as to the south, the Var valley is dominated by
high cliffs (900 to 1200 m).
The places, although of a wild beauty to take your breath
away, are still preserved because unknown.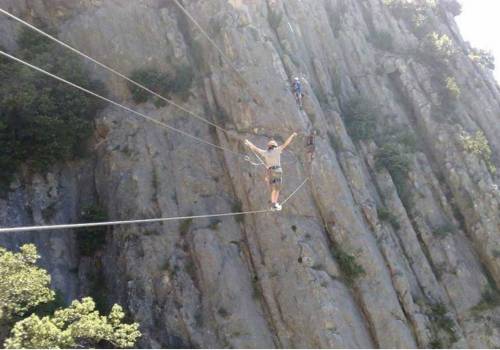 Sports
Water sports
Canoeing, canyoning, rafting, whitewater swimming.
Ski
45 minutes from Valberg ski resort.
Quad
300 Ha of property dedicated to quad and off-road!
Speleology
Half an hour from the caves of Méailles
Climbing & Sensations
Via ferrata: Les Demoiselles du Castagnet
Bungee jumping at the Bridal Bridge (75 m).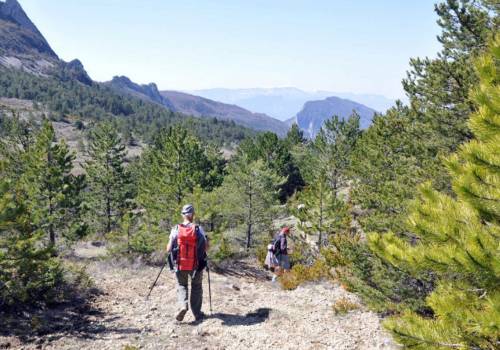 Nature
Les gorges de Daluis
Pays-de-guillaumes
Le pays des gorges rouges
Les sources du Var
Le Val de Chalvagne avec ses cascades et ses clues d'eau pure
The Villages
Entrevaux, a medieval village fortified by Vauban, is one of the villages of Haute-Provence that has kept character and character.
Do not miss to visit the old village and its narrow streets, the cathedral, the motorcycle museum, the powder magazine museum and the citadel.
The surrounding villages, perched or in the valleys of the Var or its tributaries, with their chapels and oratories, will seduce you with their preserved character and traditions.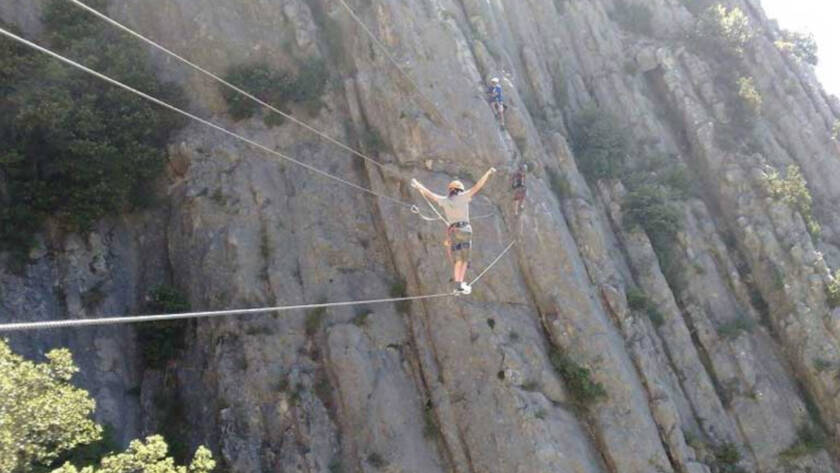 Sports
Aquatiques
Sports d'eau vive : Canoë, canyoning, rafting, nage en eau vive.
Ski
A 45 minutes de la station de ski de Valberg.
Quad
300 Ha de propriété dédiés au quad et au tout-terrain !
Spéléologie
A une demi-heure des grottes de Méailles
Escalade & Sensations
Via ferrata : Les Demoiselles du Castagnet
Saut à l'élastique au Pont de la mariée (75 m).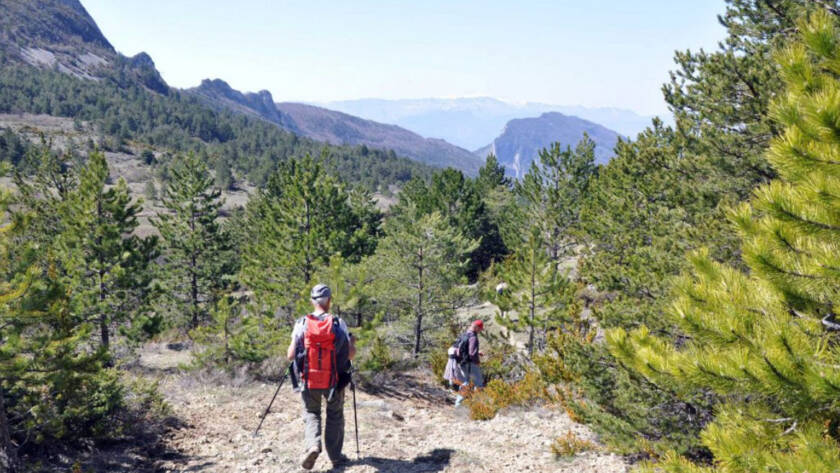 Nature
Les gorges de Daluis
Pays-de-guillaumes
Le pays des gorges rouges
Les sources du Var
Le Val de Chalvagne avec ses cascades et ses clues d'eau pure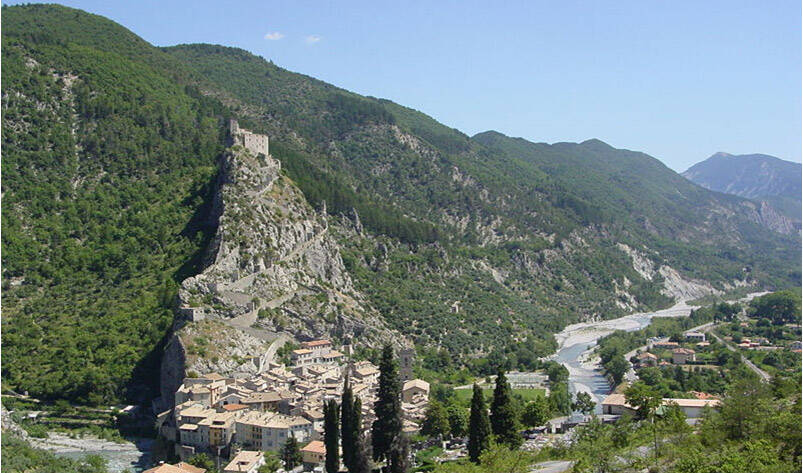 Les Villages
Entrevaux, village médiéval fortifié par Vauban, fait partie des villages de Haute-Provence qui ont su garder cachet et caractère. Il ne faut pas manquer de visiter le vieux village et…