The vine takes its strength on a clay-limestone hillside of the country of Glandève, at 650 meters above sea level, oriented to the ubac.
These conditions allow the full expression of the Marselan and Caladoc grape varieties that unite in equal parts.
The grapes are harvested by hand and destemmed mechanically before being vinified without the addition of yeast, guided solely by the ancestral know-how of the valley's winegrowers.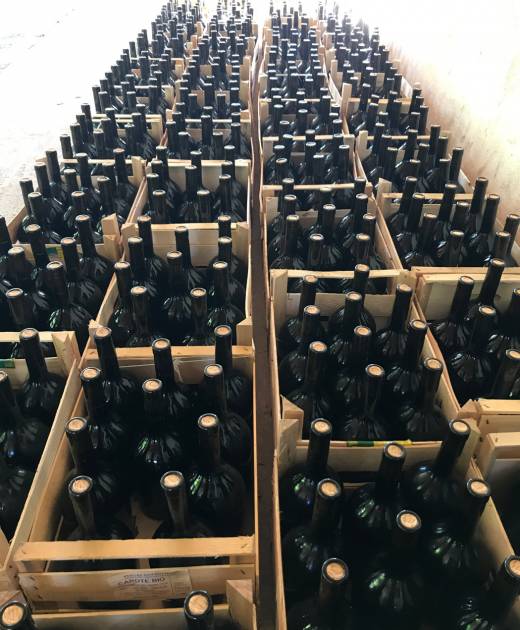 This wine is
natural
:
It does not contain sulfite or any other aromatic input. 
It is frank, abrupt, rich in tannin and exudes the rough and fragrant character of Haute Provence. 
The Marselan presents its aromas of ripe fruit for tasting when the Caladoc offers its citrus notes.
To come and discover the wines of the Domaine,
please contact us to organize a tasting together and,
why not, leave with a few bottles!
You will also find the wines of Domaine de Glandève at the following addresses: